Affiliate Disclosure: Some of the links in this post are affiliate links. As an Amazon Associate, we earn from qualifying purchases. This means if you click on the link and purchase the item, we may receive an affiliate commission, at no extra cost to you. Learn more here.
---
There are lots of trampolines on the market, for both adults and children, and they come with all sorts of designs and specs. In a world of such variety, it's easy to feel lost and intimidated by the prospect of having to make a choice. That's why we decided to put together this article to help you figure out which trampolines are best for your weight loss efforts.
Our trampoline for weight loss reviews should put you firmly on the path toward getting your ideal weight and body. In fact, our best product, the JumpSport 250, is bound to fast track that journey.
But let's not get ahead of ourselves. Let's get jumping!
---
Best Trampoline for Weight Loose – Comparison Table
For those who do not have time to explore the article, here we present a comparison table of our 6 recommended trampolines. Detailed reviews and buyer's guide you will found later on.
Sizes
40" (frame), 28" (bounce area)
10.4ft (12FT); 12.3ft (14FT); 13.25ft (15FT)
Weight limit
up to: 330 lbs.(12 FT and 14FT); 375 lbs. (15FT)
Features
• EnduroLast-2 bungees • Easy-to-adjust bounce tension • No-Tip arched legs • Ddesigned & Engineered in USA
• High-end quality • Very Silent • Free 60 Day Online Workout Program • Made in Germany
• Heavy-duty rebounding surface • Border safety pad • Six detachable rubber-tipped legs • Folds for easy storage
• Spring loaded collapsable legs • Free DVD Workouts • High Quality Fitness Rebounder • Large Spring System
• Oval rebounding surface • Includes workout DVD • Steel Frame • Electronic Fitness Monitor • Handlebar (adjusts from 38.25" to 48" in 3.25")
• No-gap Jumping Mat Design • TUV certified • Frame height: 2.8ft • Net enclosure height: 6ft • Comes in 3 boxes
---
Trampoline For Weight Loss
Weight loss is one of the hardest journeys most people undertake. The thing about it is that in our modern sedentary world with plenty of processed food and not enough opportunities to exert our bodies naturally, we can end up gaining unwanted weight, which can prove quite unsightly.
But weight gain isn't just about the aesthetics of it; it's also about the health. Being overweight is bad for our health and puts us at a higher risk of getting lifestyle illnesses like diabetes and cardiovascular diseases. So it is understandable that people would want to lose weight.
The problem with the whole weight loss journey is that it isn't easy for most people. They find themselves struggling to shed even a few pounds and many of those who do eventually find themselves falling right back where they started after a short while.
The main reason for this is that many of the methods for weight loss out there require a lot of discipline and will power to successfully adhere to. Strict diets, jogging, and other torturous cardio workouts going to the gym…
It's all really hard, and that's why losing weight is so hard for many people. To make it worse, losing weight is one thing while keeping all of that extra weight off is something else entirely. It's not enough to just diet and exercise to lose weight; you have to keep it up even after you've lost weight in order to prevent yourself from gaining it all back.
Wouldn't it be great if there was a way to lose weight and keep it lost without having to suffer for it? Shouldn't the whole process be fun so we can keep it up? Well, I've got some great news: it absolutely is!
All you need to do is get yourself a trampoline!
That wonderful mat you used to jump on without a care in the world when you were a child just happens to be one of the best exercise machines out there. It works out just about every muscle in your body and, provided you do the right exercises on it, can burn more calories than jogging or running. Moreover, it's actually safer. Jogging and running are known to take their toll on your joints when they are done too frequently, especially if you're running on hard surfaces like concrete.
With trampolines, you don't have to worry about your joints since the whole antigravity thing keeps them well protected. Trampolines are also good for your back and can help you heal from your chronic back pains. In other words, you would find it hard to find something wrong with trampolines.
---
Trampoline For Weight Loss Reviews
JumpSport 250 – Best Trampoline for Weight Loss
The JumpSport 250 was built for one thing and one thing only: exercise. This trampoline has a structure and features that make it perfectly well-suited for that job.
The bungee cords alone are some of the strongest among trampolines, lasting twice as long as regular trampoline bungee cords. You can also adjust the bounce tension to suit your weigh and your performance needs, meaning this trampoline will grow with you and your needs as you lose weight.
It also has pretty strong arched legs that add to the stability, as well as padded petals to cover the bungee cords for safety while providing more jumping space than a regular trampoline.
Features
Bounce Area: 485 sq in
Workout Area with Skirt: 1030 sq in
Frame Diameter: 39 in
Bounce Cycles: 400K
Number of Cords: 30
Weight Limit: 250 lb
All around it's the best trampoline for your weight loss efforts.
---
Bellicon Classic 39" – Best High-End Trampoline with High Weight Capacity (up to 440 lbs.)
This Bellicon Classic trampoline is for those that are willing to go all out on their spending but want to get the most bang out of their buck. The Bellicon is the best trampoline in the high-end section of trampolines and can be considered the Maybach of trampolines.
For that price, however, you're going to get quite a lot of benefit out of this trampoline. For starters, it is one of the most silent trampolines you will ever bounce on. It doesn't make any noise, and you can jump around on it day and night without having to worry about being a nuisance to the neighbors or even other people in your own house.
It also has uniquely fitted bungee cords that are pretty powerful and make for some great jumping tension.
This trampoline is perfect for a single person and can handle great weights of up to 440 pounds. Since you're trying to lose weight, you must get a trampoline that can accommodate your starting weight and accommodate it as you slowly lose it. This is just that type of trampoline.
It also comes with a free customizable online fitness program to help you get serious with your fitness journey.
Read more about Bellicon Classic Rebounder here, at Amazon.
---
Stamina 36 – Best Budget Weight Loss Trampoline
If you are doing your shopping on a budget and have felt a little disappointed by the price of the Bellicon, then don't give up just yet. As it turns out, even weight loss enthusiasts on a budget are taken care of in the world of trampolines. The answer to all of your woes is the Stamina 36".
This trampoline is actually a rebounder, strictly speaking, and is meant to be used by just one person at a time, which makes it all the more intimate for you and your exercise routines.
It is also pretty strong and stable for its price, with 30 bungee cords that help to give you all of the tension you need for your jump.
It also comes with extra value in the form of free online workout videos. While this trampoline won't handle weight of up to 440 pounds, it's still pretty strong and will be able to handle weights of up to 250 pounds easily.
Check the Stamina 36 at Amazon now.
---
MaXimus Life Pro Gym – Best Rebounder for Weight Loss
What better way to lose weight than to use one of the most trusted rebounders in gyms all over the world. The MaXimus Pro Gym has a tolerance of weights up to 150 kgs, which translates to 330 lbs. That means that whatever weight you're at, this rebounder can probably handle that.
The goodies don't even stop there. This rebounder also comes with a free stability bar that you can attach to it. With the stability bar, you can jump without fear of landing the wrong way, and you also get more flexibility and mobility to try out a larger variety of exercises. And the goodies still don't there!
With every MaXimus Pro Gym rebounder you buy, you get a workout DVD with 7 workout videos to help you get started on your weight loss journey. You also get 3 months of free video membership where you get access to all of the latest workout videos.
If that's not value, then we don't know what is!
---
Stamina InTone Oval Jogger – Best Weight Loss Trampoline with Electronic Fitness Monitor
This is yet another affordable product offering lots of value from Stamina. The InTone Oval Jogger is a great rebounder in its own right, offering lots of space on the oval mat with strong bungee cords to support tension and safety covers with a blue inline to mark the jumping area and protect your feet.
It also comes with a stability bar for added support and versatility so you can do all sorts of exercises. The stability bar is adjustable, by the way, with a minimum height of 38.25" and a maximum height of 48".
All that value, however, is nothing compared to the greatest offering in this fitness rebounder: the electronic fitness monitor. With it, you can track such things as the total number of jumps you've made, the jumps per minute, the total time spent working out, and the total calories you have burned with your workout. This is great for keeping score and motivating you to persist in your weight loss journey.
Check it price at Amazon here.
---
Zupapa 12 FT TUV Approved – Best Outdoor Trampoline for Weight Loss
This Zupapa is the master of outdoor weight loss trampoline. Zupapa have outdone themselves with a trampoline that offers value while being affordable.
For starters, it's large enough to hold at least 5 people, which makes it perfect for group exercises.
It also comes with a large safety net to protect the jumpers, which makes it ideal, not just for adults but for children as well.
If you have trouble climbing onto trampolines, then you'll be happy to learn that this one has a ladder and safety pole included.
Another thing that impressed us a lot about this trampoline is the warranty. The frame comes with a warranty of ten years while the mat and safety pads have a warranty of 2 years with all defective parts being replaced free of charge by Zupapa.
---
Trampoline and Rebounder for Weight Loss – In-Depth Buyer's Guide
So what kind of trampoline should you get for your weight loss exercises? Read on and you will learn everything that is most important in this topic.
What Type Of Trampoline Is The Best For Weight Loss?
To start with the best trampolines for weight loss are mini-trampolines and rebounders. The major advantages offered by these trampolines are that they are more affordable, smaller, and easier to use if you are just doing your exercises alone, and they are also capable of handling great weights.
Trampoline Vs Mini-Trampoline Vs Rebounder?
You're probably wondering what the difference is between all of them at this point. We have trampolines, mini trampolines, and rebounders.
Trampolines are the largest of them and are generally built for use by many people.
The mini-trampoline is a smaller version of the trampoline that is typically meant for use by 6 people or less.
The rebounder is a smaller version of the trampoline that is meant for use by just one person, typically for fitness purposes.
How Much Can You Loos Jumping On A Trampoline?
As for the amount of weight you can lose while using a trampoline, there pretty much is no limit. A 45-minute session on a trampoline can burn a minimum of 100 calories if all you're doing is jumping up and down, or vanilla jumps. However, if you incorporate other actions into your jumps, you could burn up to 500 calories per session.
At that rate, if you exercise every day, you could easily lose between 2 and 5 pounds a week. You shouldn't really be in a hurry with a trampoline. Just be consistent and patient. You can lose any amount of weight using a trampoline.
What To Look For Choosing The Best Trampoline With High Weight Capacity.
When looking for the right trampoline for weight loss, there are a few things that stand out more than others: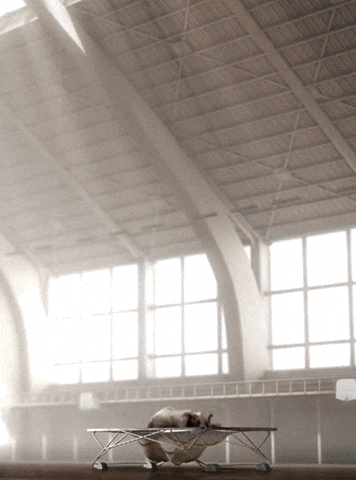 Weight capacity

You will want a trampoline that can handle your weight so check the weight capacity and see if it matches your own current weight.

Design

You will also want a trampoline that has been designed to help those who are trying to lose weight. The bungee cords should be strong to give you the jump tension you need. They should also be well covered with safety pads for safety. The legs on the trampoline should be strong and stable for extra stability and also rubber-tipped to protect your floor from damage.

Features

There are lots of features that can be helpful to you, depending on your needs. They include a handlebar for stability, workout DVDs to get you started, an electric fitness monitor to keep track of your progress, and so on. Look for any features that you feel add value to your weight loss efforts.
---
Where to buy Trampolines for Weight Loss
You can buy fitness trampolines in all sorts of places, including the manufacturers' websites.
However, the best place to buy them is Amazon, the largest online marketplace in the world. There you will get lots of perks, such as being able to read real user reviews (like, for example, Zupapa trampoline, which has over 700 reviews!), getting buyer protection, which allows you to return products you're not satisfied with,one-day shipping, and even free shipping if you're a Prime member.
---
Best 6 Trampoline Exercises for Weight Loss
1. Vanilla Jumping
To do this just jump up and down on the rebounder without doing anything else. You can start slow with low jumps and then slowly increase the altitude.
2. Twists
This involves jumping but twisting your body side to side at the waist alternating between right twists and left twists on each jump.
3. Air Squats
On every jump bend your knees as far as you can, trying to bring them all the way to your chest as you jump and then back to the bottom before the land.
4. Jumping Jacks
Basically in involves doing jumping jacks on the rebounder. Alternate between the feet being apart and together with each jump. Meanwhile, the hands should also alternate between being at the sides and together up in the air with each jump.
5. The Ballerina
Involves alternating between placing the right and left foot slightly in front with every jump, just like a ballerina.
6. Running Man
Involves exaggerated running gestures with every jump. You can incorporate large gestures with the arm as well.
---
---
Trampolines and Weight Loss – FAQ
Can you lose weight jumping on a trampoline?
Yes, you can. In fact, research shows that jumping on a trampoline is one of the most effective ways to lose weight.
What is the weight limit on a mini trampoline?
That depends on the number of people the trampoline is supposed to hold at a time. Rebounders, which are meant to hold just one person at a time, can carry up to 500 lbs. Trampolines meant for more people will obviously have higher weight limits.
What trampoline can hold the most weight?
There really isn't an upper limit, and manufacturers come up with models that push the boundaries every day. However, among the rebounders on this list, the Bellicon can hold the most weight at 440 lbs.
How long do trampolines and rebounders last?
That depends on the manufacturer and the warranty they have offered on their trampoline. Some of them can last up to a decade while others last less than a year. It is good to check warranty information on the manufacturer's website to get an idea of how long the product should last.
How many calories can you burn on a mini trampoline?
That depends on what type of exercise you're doing on the trampoline. However, depending on the exercise, you can easily burn hundreds of calories per 45-minute workout session.
---
Bottom Line
And we are finally at the end of our trampoline for weight loss reviews. Now you can start your weight loss journey with the confidence it deserves and, with the best trampoline on this list, the JumpSport 250, that journey is guaranteed to be a rewarding and fulfilling one.
Happy weight loss!
Last update on 2020-04-29 / Affiliate links / Images from Amazon Product Advertising API